The trip up the Mesa overlooking Purgatory Springs was always a harrowing adventure on the Mesa Backroad. This serpentine road was called the "most dangerous road" in the world. When completed, the entire length of the road featured 25 switchbacks and was built at such a steep incline that cars going up the road had to travel backward to keep their engines running, since fuel pumps didn't exist at the time.
Thankfully, the Purgatory Springs Funicular Railroad served the Tuberculosis Sanitorium and the Lighthouse Supper Club up on the "hilltop" making access up to the Mesa easy from Main Street.
At Purgatory Springs the Colorado Winter always comes fast and hard. Circa 1920s.
Getting through the mud required teamwork.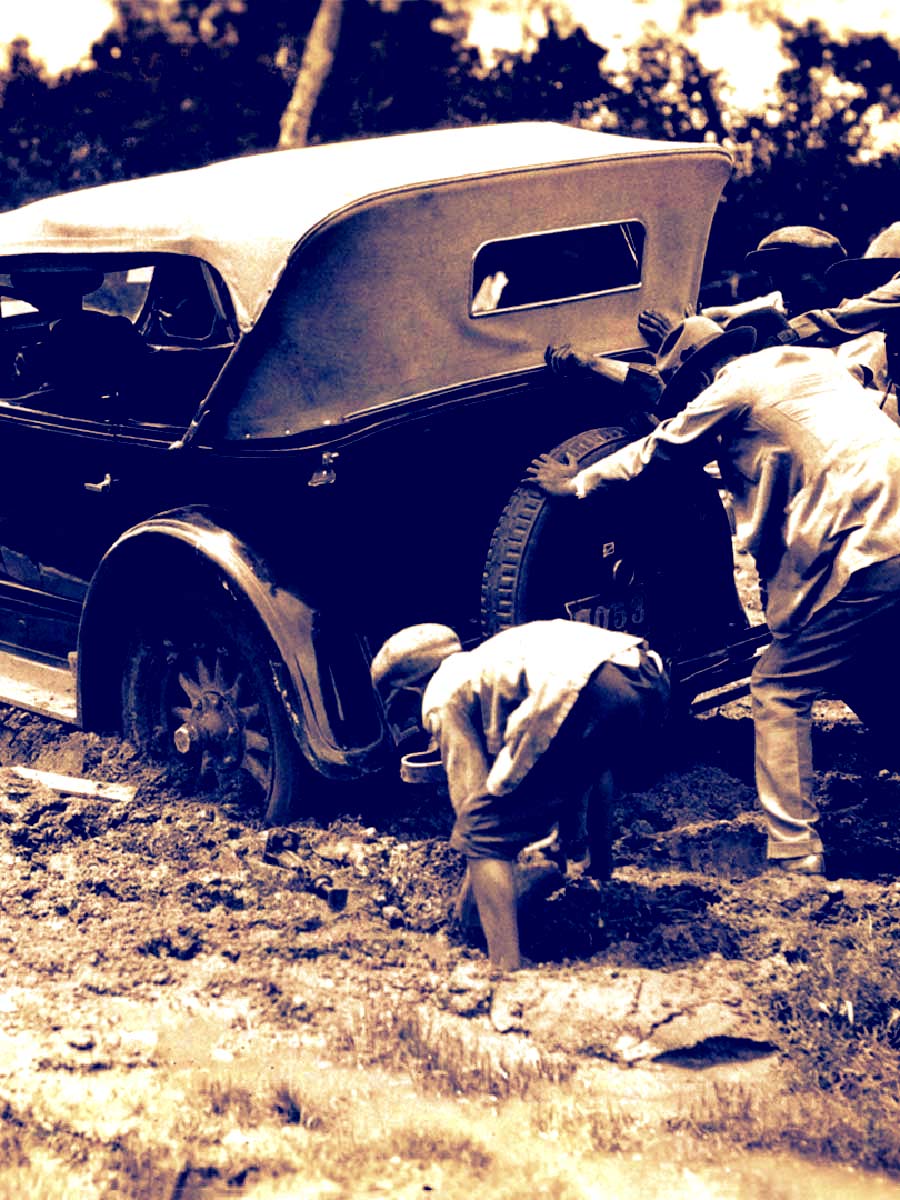 Before the days of 'All-Wheel" drive, the backroad to Purgatory Springs was a slushy and often dangerous adventure. Circa 1927.
Sneaking a ride up the Mesa Road near Purgatory Springs. Let's hear it for added off-road traction.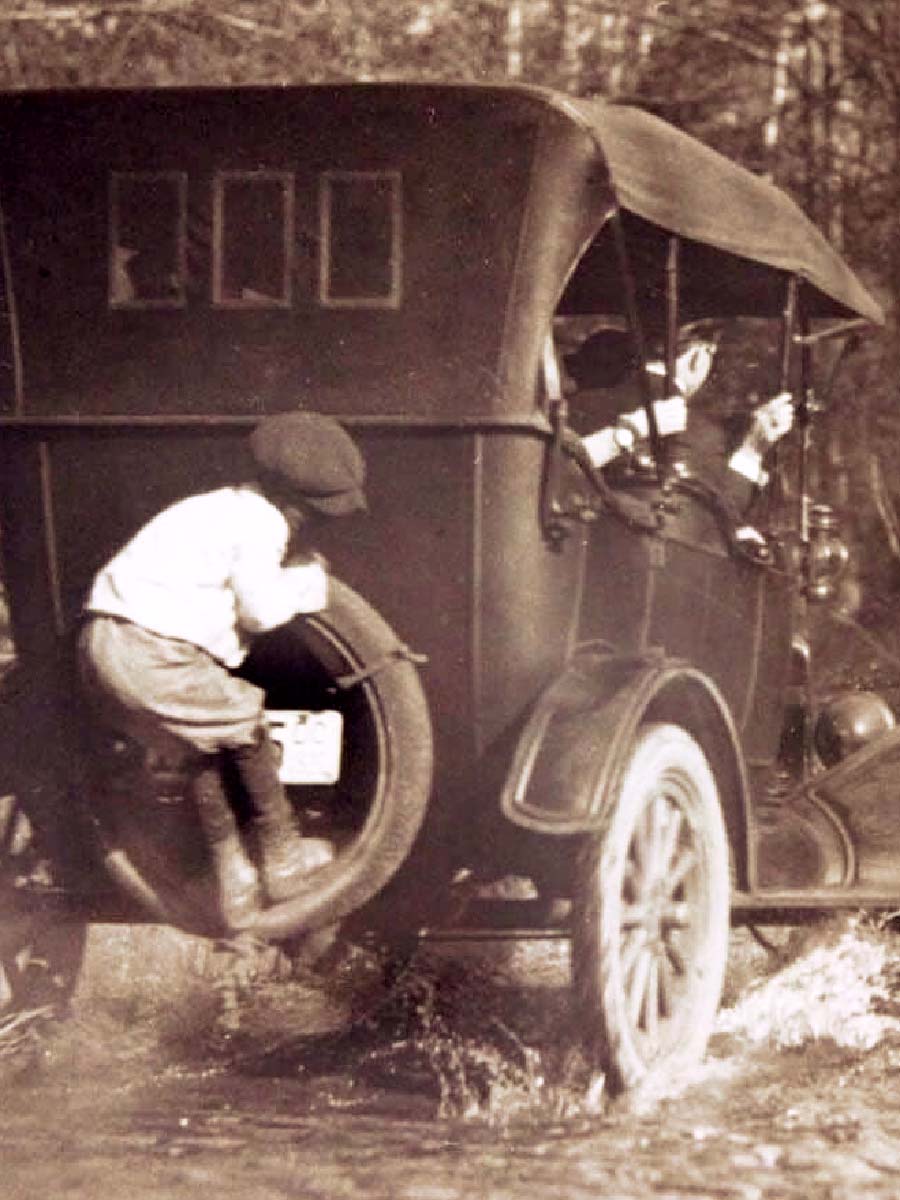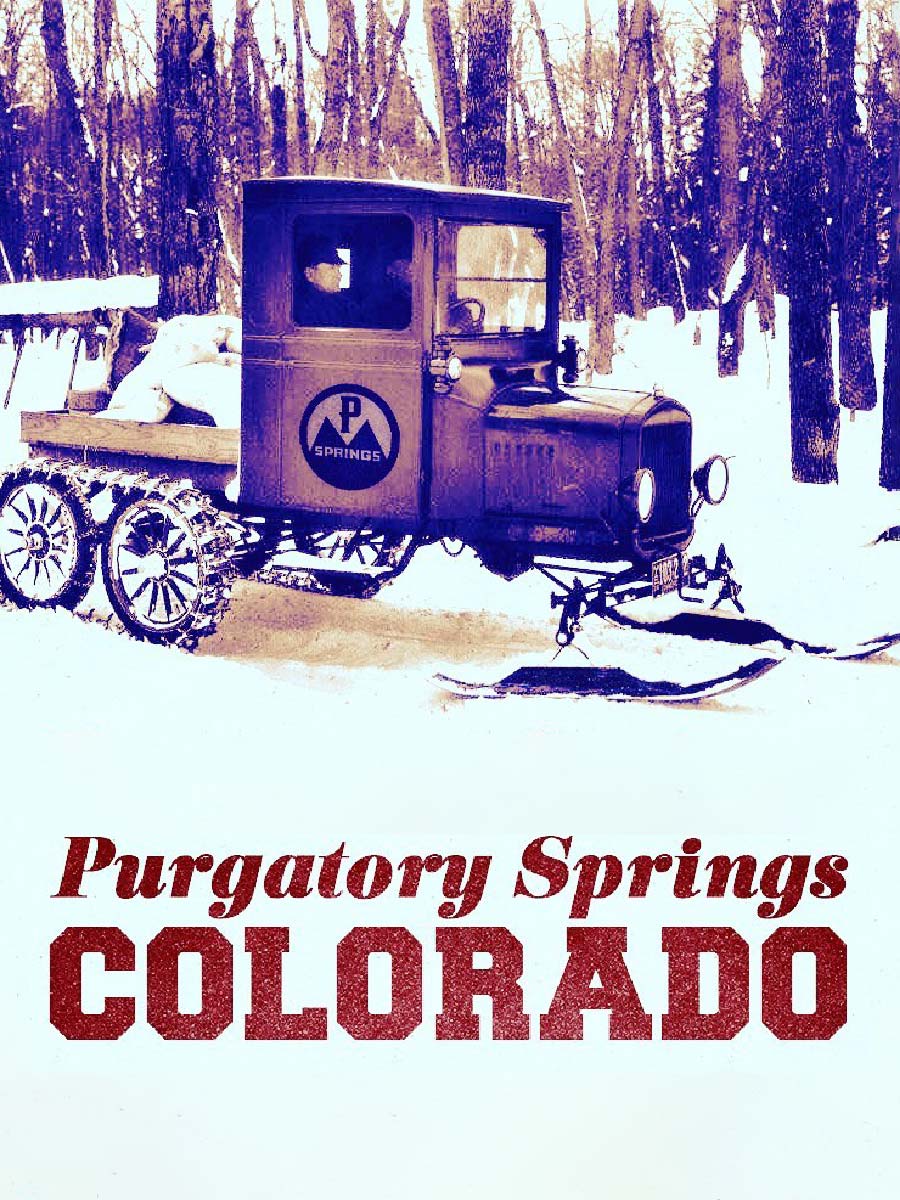 Winter in the Purgatory Springs was always a blast, but sometimes tricky to get around — thank goodness for Lou Kraukauer's "Skimobile."